Uni Lubis Profile: Ready, Willing and Able
by Dina Indrasafitri/JP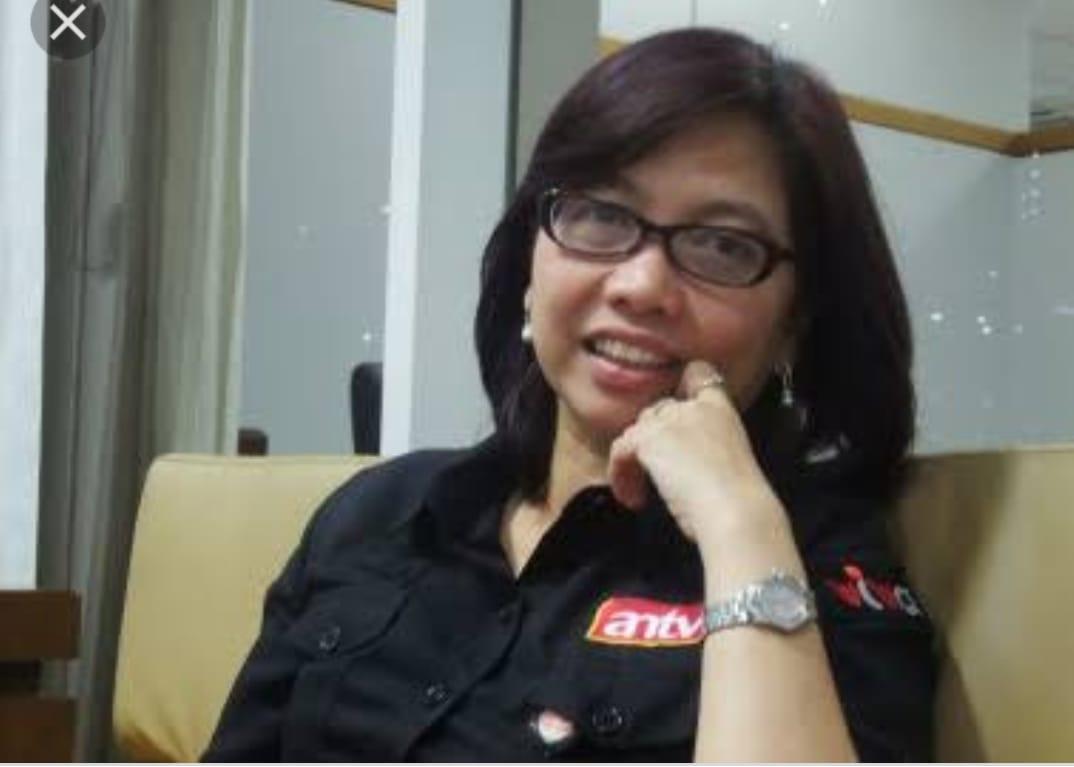 Zulfiani Lubis took a deep breath when asked about her current activities. "My main job is of course the chief editor of ANTV," the woman popularly known as "Uni" said, referring to the private television station under her care.
She is also serving a term as a member of the Press Council until February 2013 and as the Association of Indonesian Private Television Station's (ATVSI) commission of news and inter-institutional relations head.
According to Uni, her most time-consuming duties are those at the television station and the Press Council.
"At least once a week I go to the regions to conduct trainings because I am the head of the commission for reporter education, training and development," Uni said.
With the throng of activities related to journalism and her various campaigns, it is hard to conceive that the mother of one initially had almost no interest in working in the media.
Yet, the woman who drew the attention of fellow media workers with her swift, soaring career, which included becoming the chief editor of Panji Masyarakat magazine at the age of 32, said at first her profession was something that simply happened to her.
Uni was in her last year of studying agribusiness at the Bogor Institute of Agriculture and was organizing a seminar. One of the speakers was Erlangga Ibrahim, the leader of Warta Ekonomi magazine.
Her effort to approach him for the event evoked the unpredictable consequence of being offered a job at the magazine. "When you graduate, come to [work at] my place," she recalled Erlangga saying.
She sent a letter, partly because she was "lazy at applying for jobs" and was accepted as a reporter. "And, I loved it," Uni said.
Eyebrows may rise at her story from then on. After just one year, she was promoted to one of the editors at Warta Ekonomi. She then moved to Panji Masyarakat and quickly became the chief editor there.
Uni then sailed through top positions at private television station TV7 and eventually got to where she is now.
Her secret to success is far from miraculous or shady, she said. She was simply ready, willing and able.
This was evidently the reason she was quickly entrusted to write cover stories for Warta Ekonomi despite having spent only nine months in the newsroom. She was the only one available and ready to cover a banking scandal during a holiday when most reporters were on leave, and she delivered a decent report.
It was one of many more that followed. "My career at Warta Ekonomi was rather fast. In fact, I was promoted within a year as an editor because I wrote a record number of cover stories in one year," Uni said.
Her promotion to chief editor at Panji Masyarakat in 1999 was another case of her being ready, willing and able.
Uni said she was asked by several of the magazine's investors, including former finance minister Fuad Bawazier, to join Panji Masyarakat's revitalization, and was at first appointed the deputy. She was also endorsed by another former finance minister, Marie Muhammad. At that time, she was a reporter covering the monetary and finance beat, and one of her posts was at the Finance Ministry.
Panji Masyarakat had been known as a magazine with strong Islamic tendencies. But, a team that included Uni gave the magazine a face lift so it could garner a larger audience. It resumed publication after a hiatus in 1997 with a fresh start.
"[At that time] there wasn't a woman who was a leader of a general news magazine, let alone an
Islamic one," she said.
Panji Masyarakat published a cover story in 1999 centering on an alleged recorded conversation between former president B.J. Habibie and then attorney general Andi M. Ghalib. The alleged conversation suggested that inquiries on corruption charges toward former president Soeharto were to be held ceremoniously or less intensely than that imposed on the others who were being questioned at the same time.
According to Uni, she took the initiative to publish the story, which was already circulating in the media, because she felt the public needed to know. She said the question of how far journalists should go in investigating cases remained.
An upcoming discussion by the Press Council is slated to carry the theme of journalists invading privacy. This theme was partly fueled by the recent alleged hacking scandal involving the now defunct News of the World owned by Rupert Murdoch. The case, which saw former editor and Murdoch's close aide Rebekah Brooks arrested, has drawn public attention to media ethics.
"Personally, I think [the alleged hacking] was wrong… If we oppose ruthless tapping of civilians in the intelligence bill then the press should be consistent in not engaging in such activities as well," Uni said, referring to the currently deliberated bill.
She is obviously equipped with guts and a sense of justice.
Her father, who was a judge, taught her valuable lessons, Uni said.
"I learned about integrity. Seeing so many judges arrested for receiving money [illegally] reminds me of my father who had a 26-year career and could barely afford a house and a car," she said.
Her father quit six years before his retirement age. According to Uni, it was due to a decision he made at that time linked to the July 27, 1996, riot near the Indonesian Democratic Party (PDI) headquarters in Jakarta.
According to Uni, her father's decision at that time leaned toward the innocence of Budiman Sudjatmiko, the former chairman of the Democratic People's Party and now a near Indonesian Democratic Party of Struggle legislator.
"After [his decision], he was assigned to Papua. To him, it was equal to being scrapped," she said.
Notes: This article was published in The Jakarta Post daily newspaper, on August 1st, 2011